9 Best Baby Stroller Malaysia 2022
The next time you bring your little one out, you do not have to worry about carrying them for long when you have a baby stroller. Whether you are out shopping, taking a stroll in the park or visiting your favourite restaurant, baby strollers are convenient where your baby can get a little ray of sunshine too. Therefore, we have compiled some of the best baby strollers for you if you are keen on getting one.
If you're looking for personalised gifts for the little ones, consider some unique customised sofas, blankets, pyjamas and more! 
Best Baby Stroller Malaysia
1. Chicco Goody Plus Baby Stroller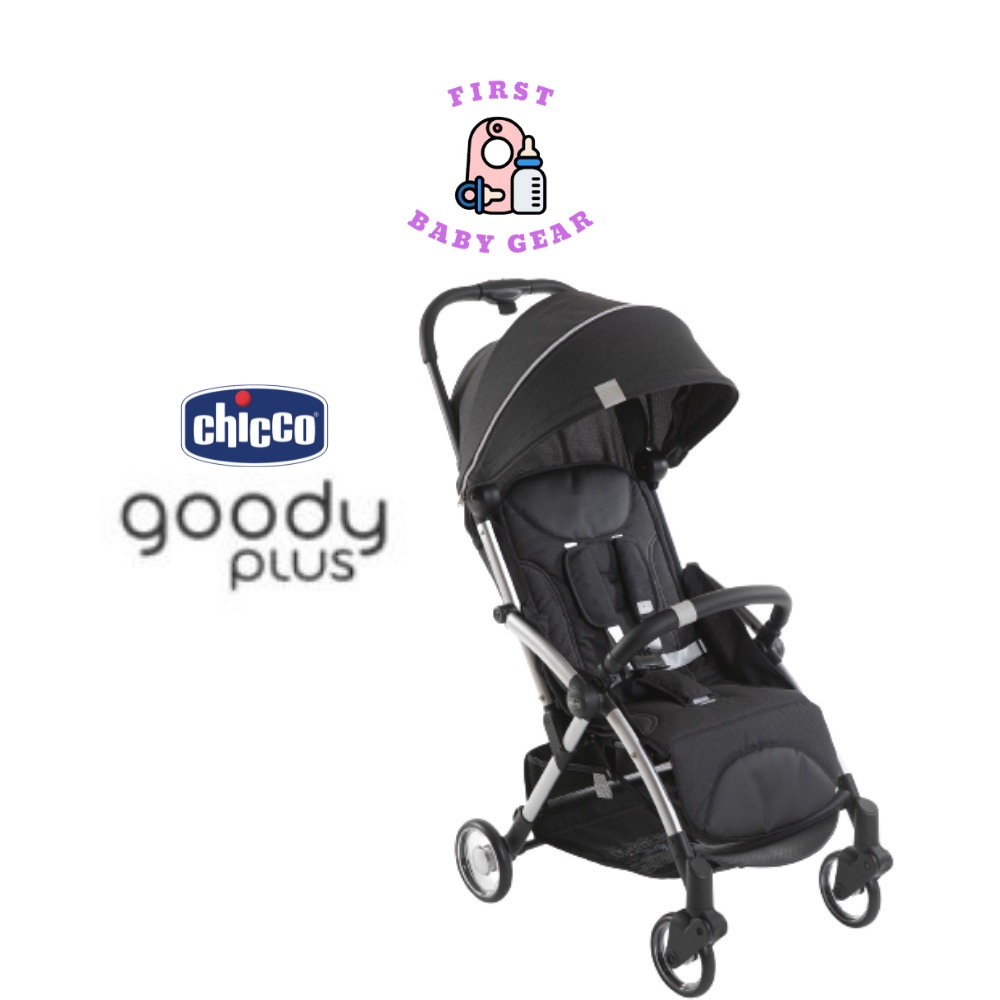 Rain or shine, Chicco Goody Plus Baby Stroller will protect your baby. Equipped with a storage basket to store your baby's diapers, feeding bottle, or spare clothes, this stroller will amaze you.
Besides, the fully reclining backrest and spacious seat provide the ultimate comfort for your baby. If the seat pad happens to be dirty, you can remove and wash it! Since this stroller has an auto-folding system, there will always be room for space. 
2. Otomo Baby Stroller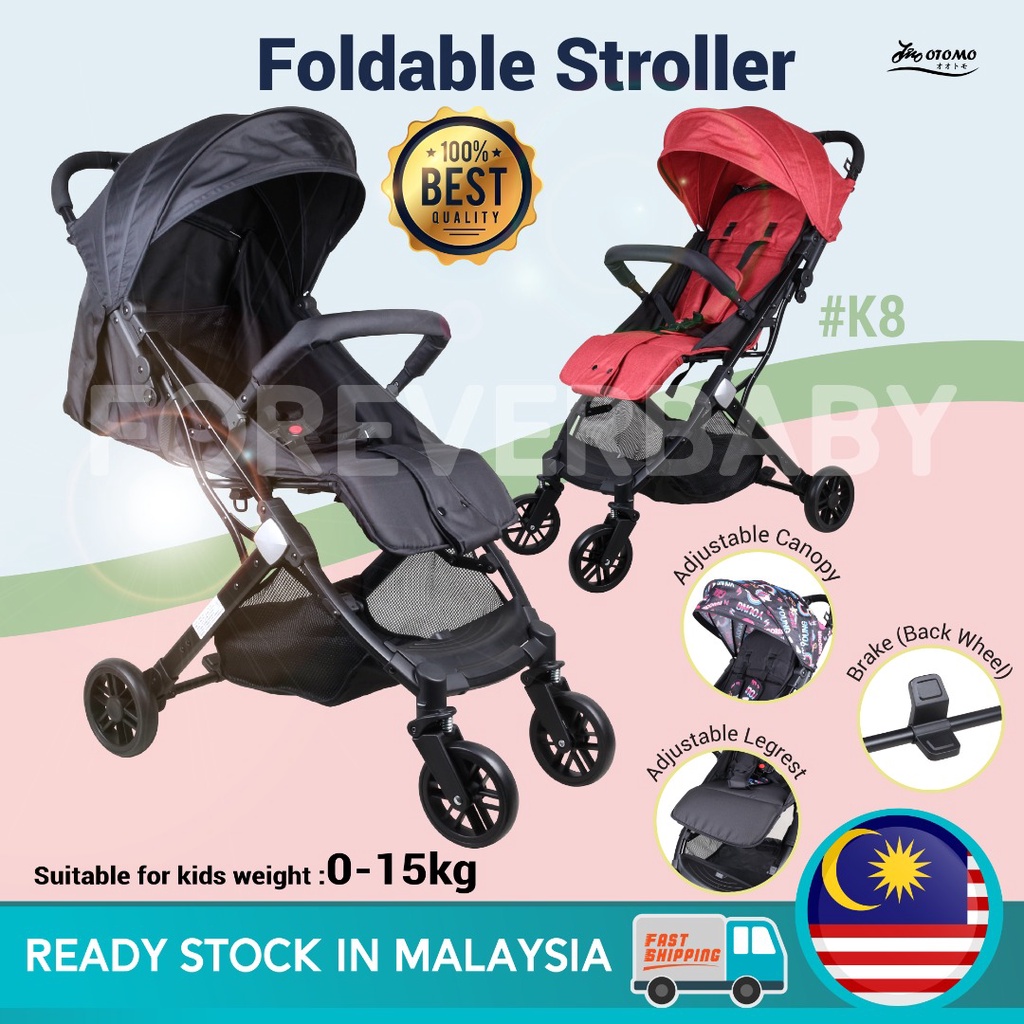 The feature that stands out the most is the back wheels with a brake where you can stop the stroller from moving. When it gets too hot, the adjustable canopy allows you to fix it for proper air circulation. Otomo Baby Stroller saves your penny in the long run as it can support children up to 3 years old. 
3. COD Stroller Baby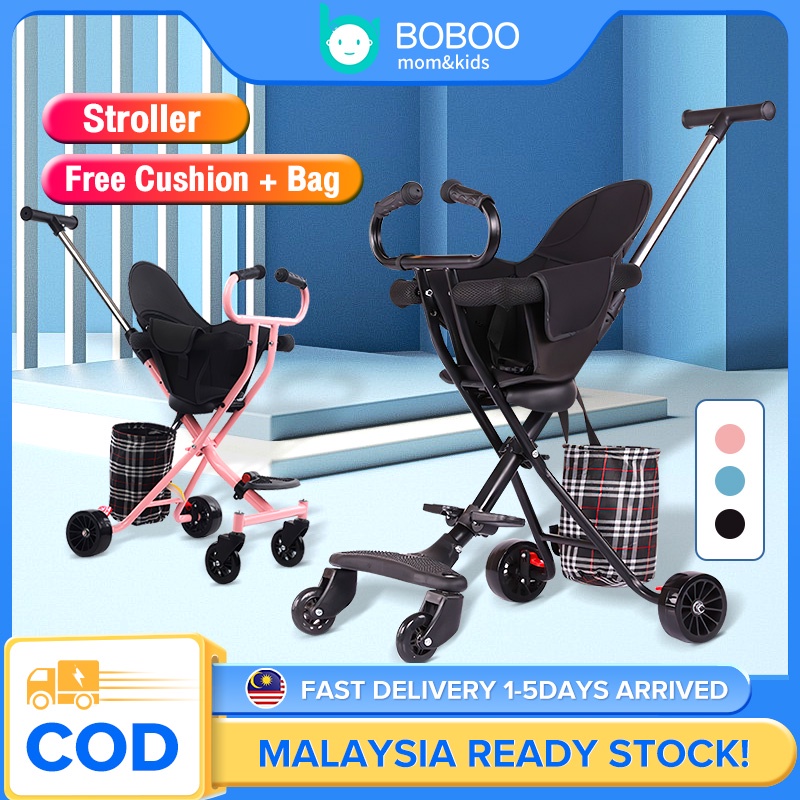 If you are looking for a stroller without a canopy for your child to breathe in the fresh air, soak up vitamin d or even explore their surroundings, this stroller should be your pick. The 360-degree flexible rotating wheels make it easy for the stroller to be brought anywhere, regardless of the surface. With an anti-slip T-shaped push handle, you will have a strong grip on the stroller. 
4. MKB 2 Way Magic Stroller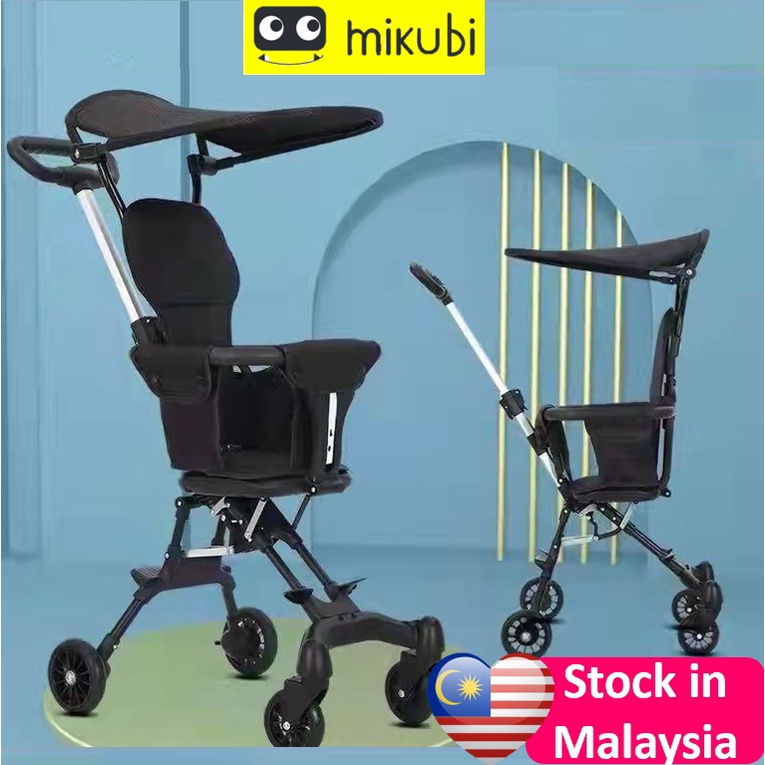 The MKB 2 Way Magic Stroller is reasonably lightweight and easy to set and fold up. This stroller comes in two options: with and without a canopy. Depending on your needs, you can grab this stroller as it has an adjustable aluminum alloy and regulating pedal. 
5. Two Way Facing 8008 Baby Stroller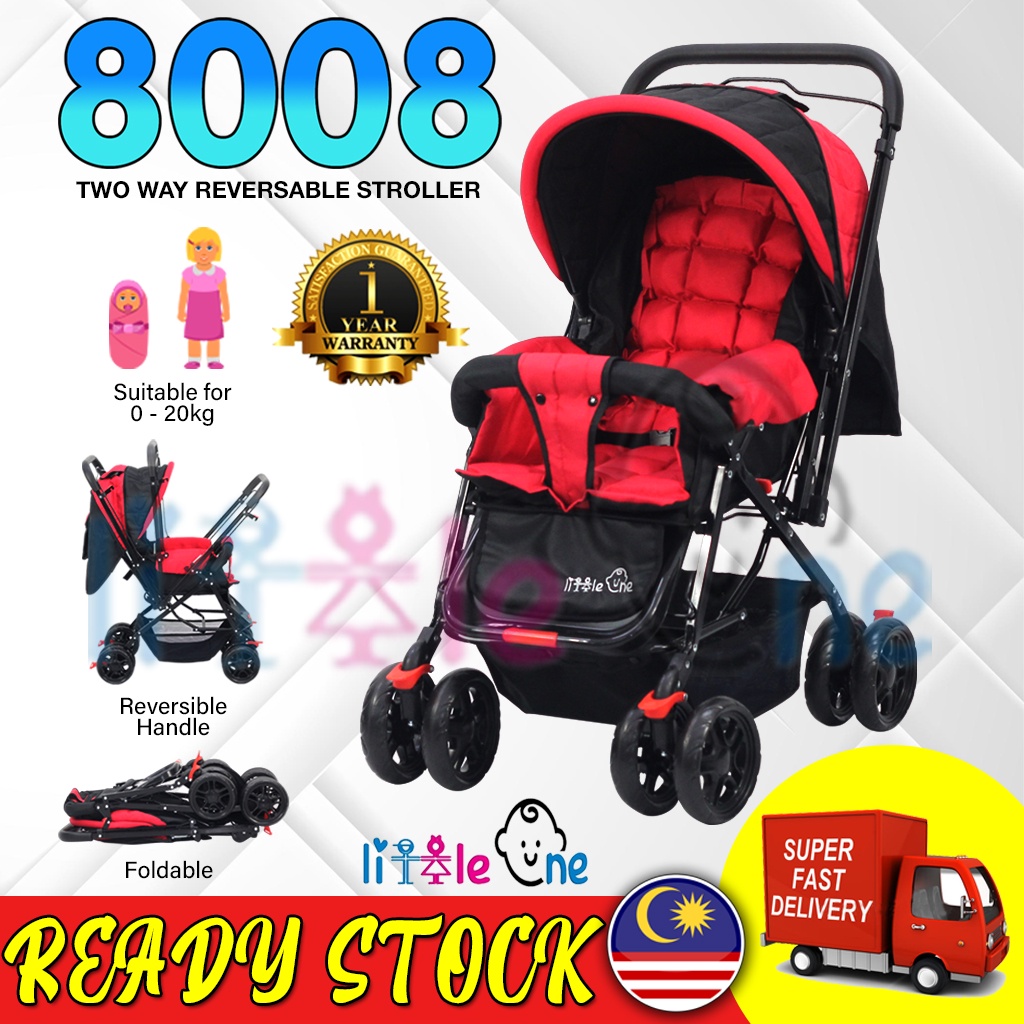 Fancy pushing the stroller while striking a conversation with your child or want to keep an eye on your little one? This two-way facing stroller is to your rescue as it even has a mesh window to see through your child. The safety belt to buckle up your child is a plus! You can bring this stroller when traveling as it can be folded within seconds. 
6. RoyalKiddies Kids Magic Stroller (3-Wheels) Strong & Foldable Bike Trolley With Safety Fence Scooter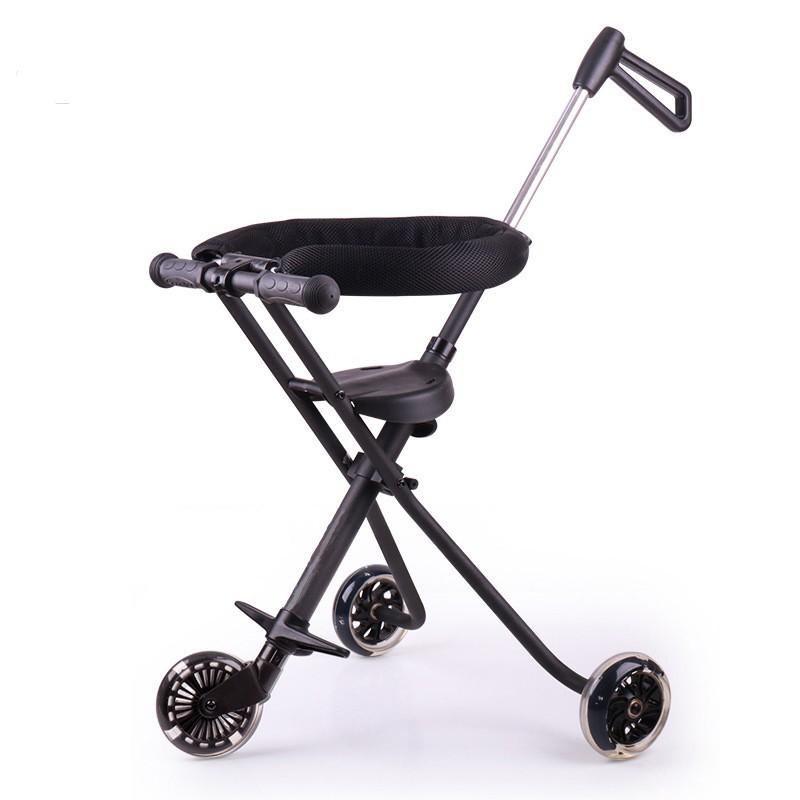 Spice up your child's stroller experience when you purchase this magic stroller. This stroller is well-suited for kids above 18 months who are tired of walking and no longer need to nap in strollers.
Besides being pocket-friendly, RoyalKiddies Kids Magic Stroller has a safety fence to prevent the child from falling and sustaining injuries. Kids will utterly love this exceptional three-wheel scooter, which reduces the burden on the parents. 
7. BABY THRONE Advance Baby Stroller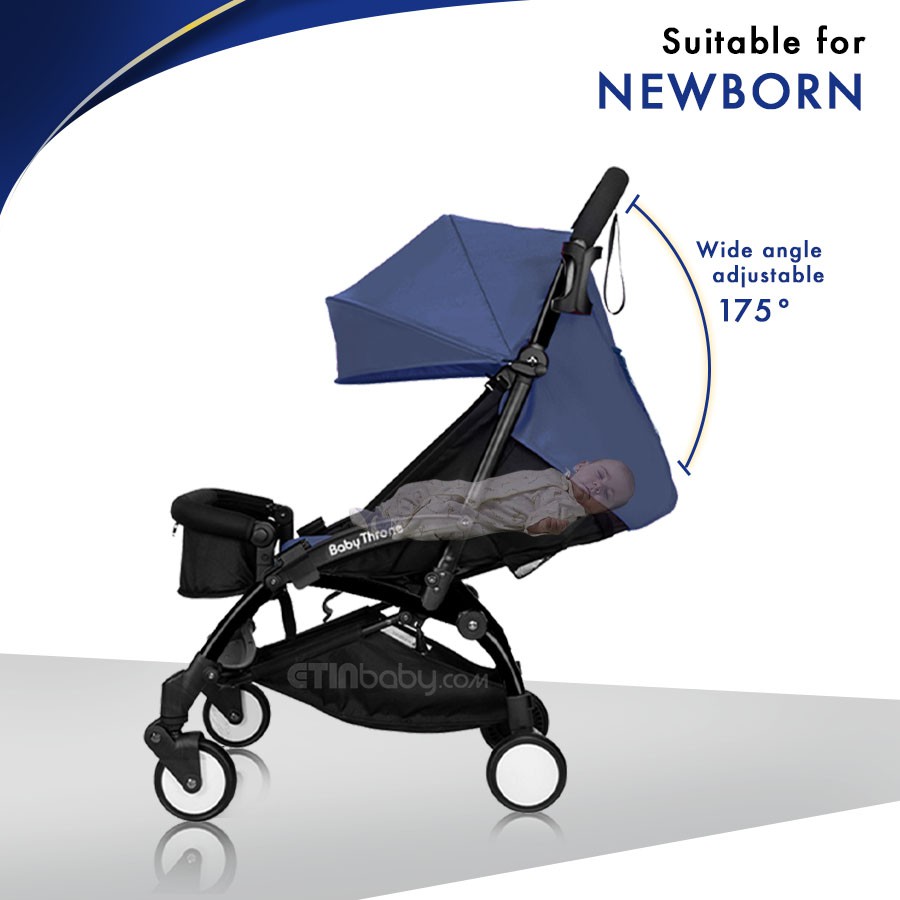 Finding a stroller for newborns can be a hassle as you need to handle them gently. This advanced baby stroller has an angle of 175, where your child can sit, stand, or even nap almost flat.
Some features worth checking are the front wheel suspension with an anti-shock system and UVF 30+ Sun Roof Covering. Additionally, if you have a fussy baby who refuses to be in the stroller, worry not, as the cute, attractive prints like Minnie and Mickey Frames keep them glued to their stroller. 
8. BNB Chicco Cheerio Autofold Baby Stroller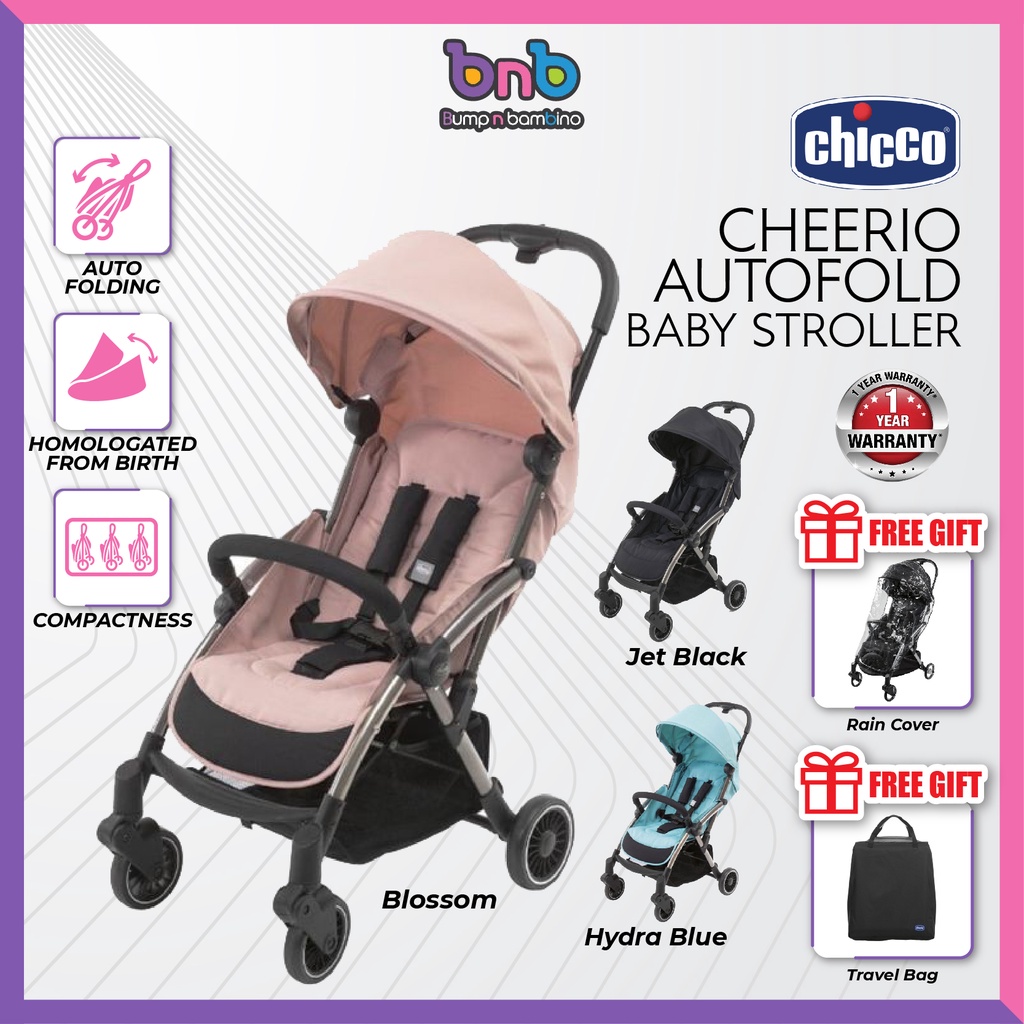 For an alluring pastel hue stroller, you can choose Blossom or Hydra Blue. On top of the attractive colors, the eco-leather handle completes the stroller's design.
Weighing only 6.5 kg, look forward to bringing this stroller as hand luggage during vacations as it is very compact. Moreover, while having your baby on your arm, you can fold this stroller with a touch!
9. MIKUBI Compact Stroller Cabin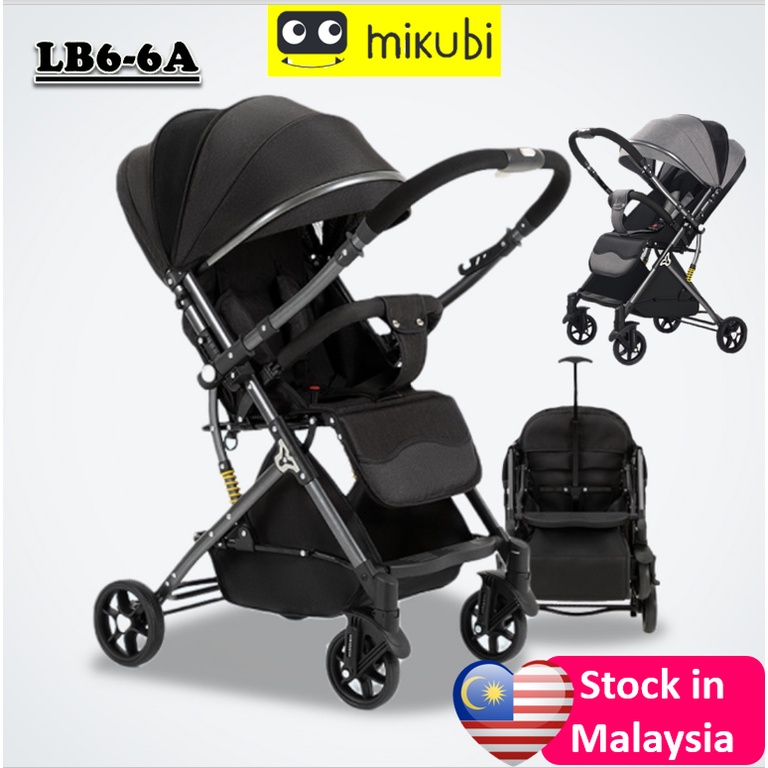 MIKUBI Compact Stroller Cabin ensures your baby's safety with its 5-point harness seat belt. The rear wheels are designed in a way where they can be locked if you need to be away from the stroller for a moment. With its two-way reversible handle, you can opt to face your baby or the stroller while pushing it.