8 Best Baby Milk Powder Malaysia 2022
Breastfeeding is incredible as it is one of the preeminent ways to ensure the health and survival of your child. Breast milk is also regarded as baby food. However, when a mother can no longer breastfeed, milk powders are to their rescue in certain circumstances.
Since babies must get the required nutrients for their development, choosing a suitable milk powder is crucial. Therefore, fret not, as we have listed the ten best baby milk powders in Malaysia for your choice!
If you're looking for personalised gifts for the little ones, consider some unique customised sofas, blankets, pyjamas and more! 
Best Baby Milk Powder Malaysia
1. Anmum Essential Gold Step 3 Formula Milk Powder

Nothing feels more devastated than seeing your child being sick. Backed by 90 years of research, New Anmum Essential Gold has prebiotics, 15 key nutrients, and 33% more DHA than other milk powders. The prebiotics encourage the growth of healthy bacteria, which eventually creates a way to absorb nutrients too. Besides supporting eye function and improving social, cognitive, and mental development, this milk powder will awe you with its uncountable benefits. 
2. Enfagrow A+ MindPro 2'-FL Step 3 Vanilla - 3.48kg (Milk Formula Powder)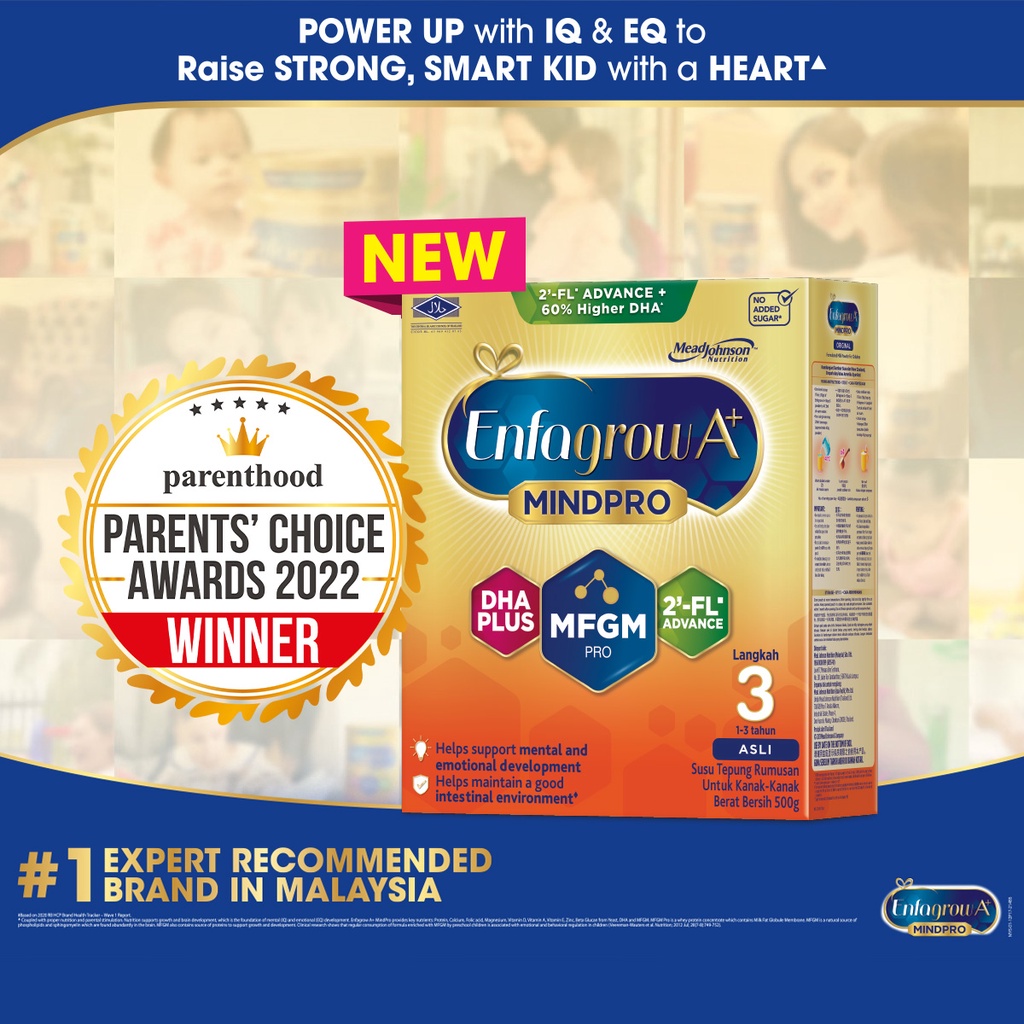 Since there is no added sugar in Enfagrow's A+ MindPro Milk Powder, it eliminates the craving for sugar in your babies. This formulation contains  60% higher DHA, responsible for keeping the baby healthy without catching any sickness.
The high DHA level promotes superior intellectual development, and the MFGM (milk fat globule membrane) significantly impacts a child's intelligence and emotional intelligence. 
3. Sustagen Junior 1+ (Original/Vanilla) - 1.2kg (Milk Formula Powder)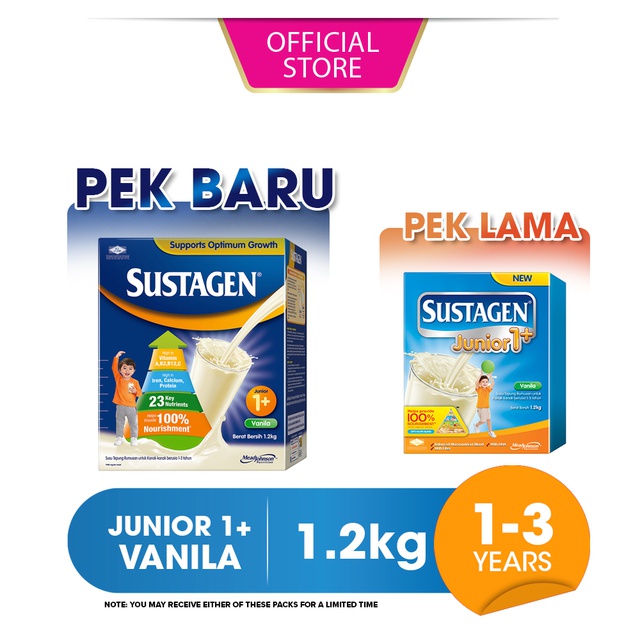 Regardless of age, eating according to the food pyramid is necessary. The Sustagen Junior 1+ is a nutritious milk chock packed with nutrients like fiber, calcium, protein, iron, and other vitamins. Feed your baby this milk for stronger bones, teeth, and gut health. It is suitable for children aged 1-3. 
4. Dutch Lady GUM 123 GUM 456 Milk Powder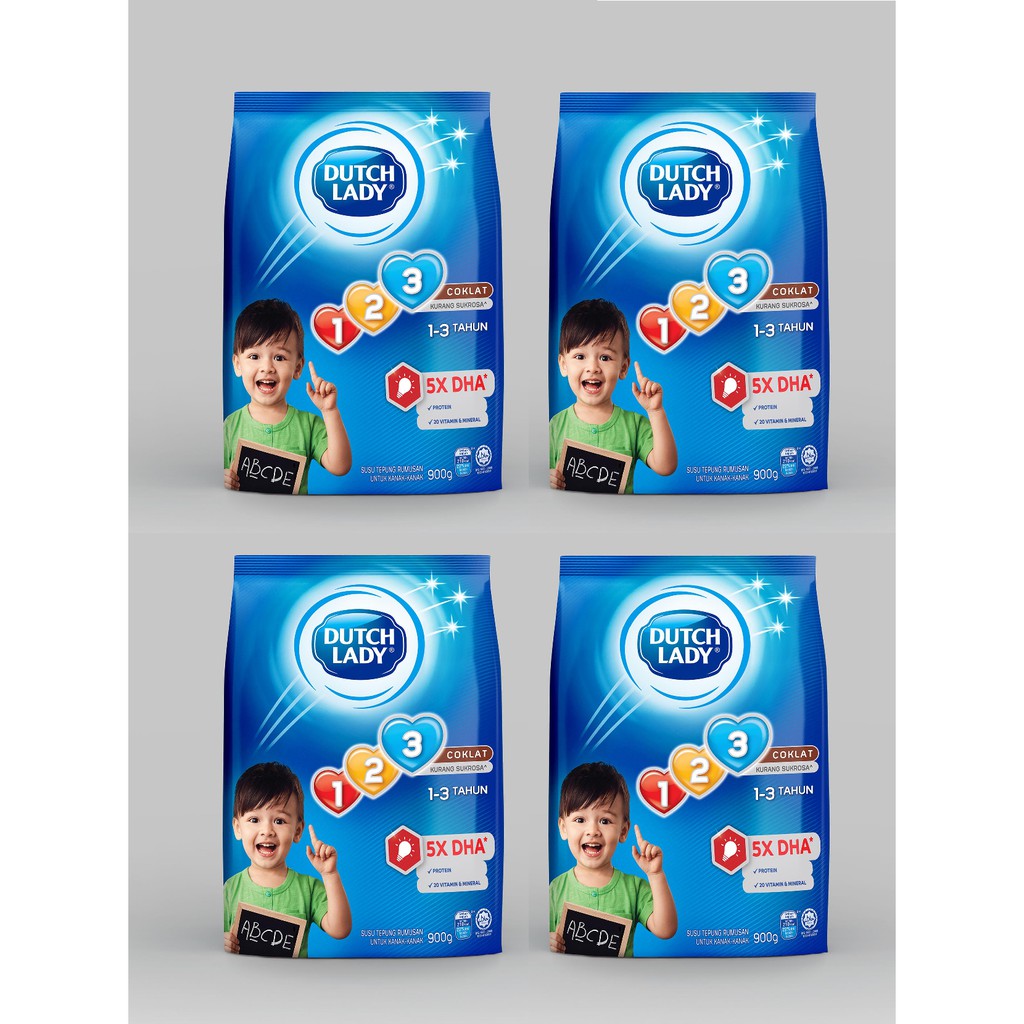 Dutch Lady's Milk Powder will satisfy the taste buds of any fussy children. This tasty milk powder comes in three flavors: original, honey, and chocolate, which helps build and repair your children's tissues. Most moms love this milk powder, and the 5x DHA in this formula boosts a child's visual and cognitive development. DHA is also crucial to reducing the risk of skin and respiratory allergies. 
5. Nestle Nan Lactose Free (400g) 0-12 Months - Special Formula Milk Powder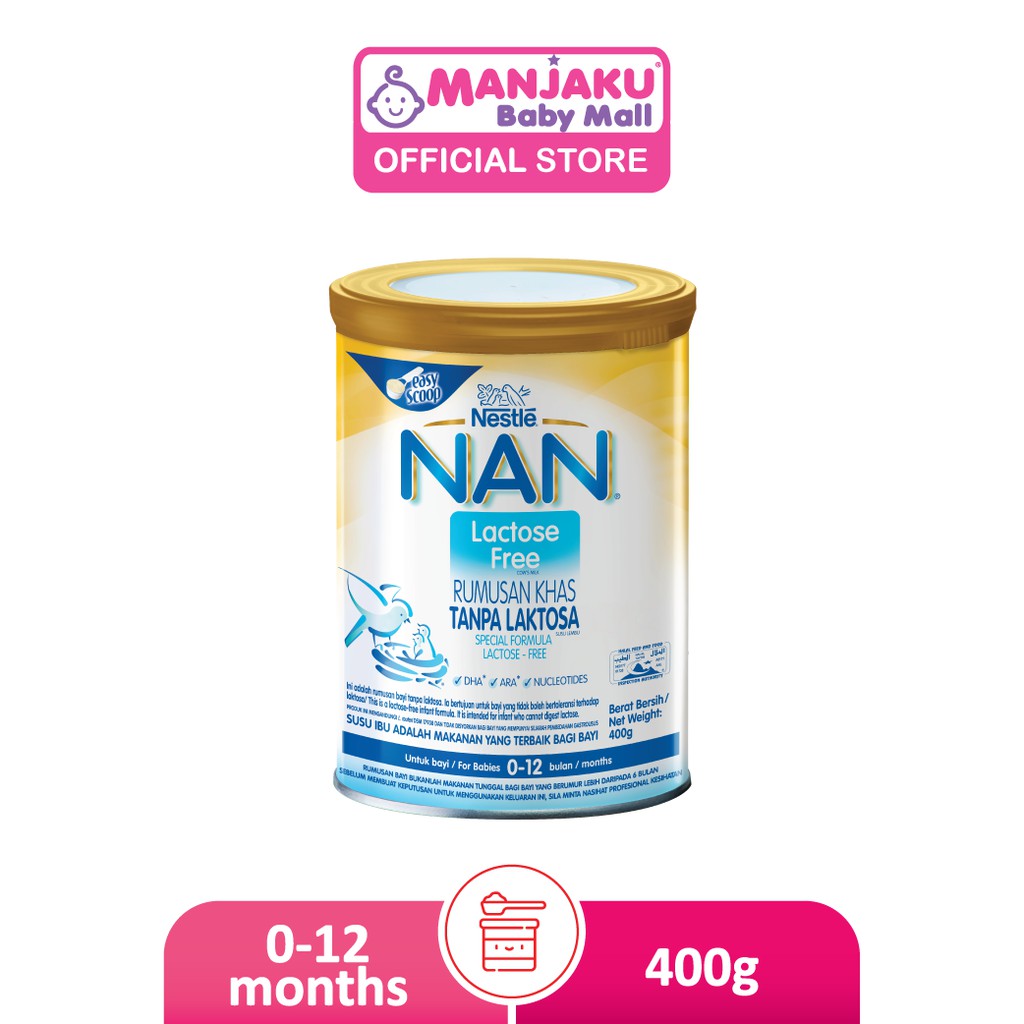 If you have babies with sensitive tummies, go for this special formula milk, as it is lactose-free. Since it contains whey protein, it aids digestion and keeps the immune system strong. Nestle's Nan Lactose Milk is intended for medical purposes; thus, it is best to get the doctor's advice before feeding your babies this milk. 
6. Morinaga Chil-Kid Oishi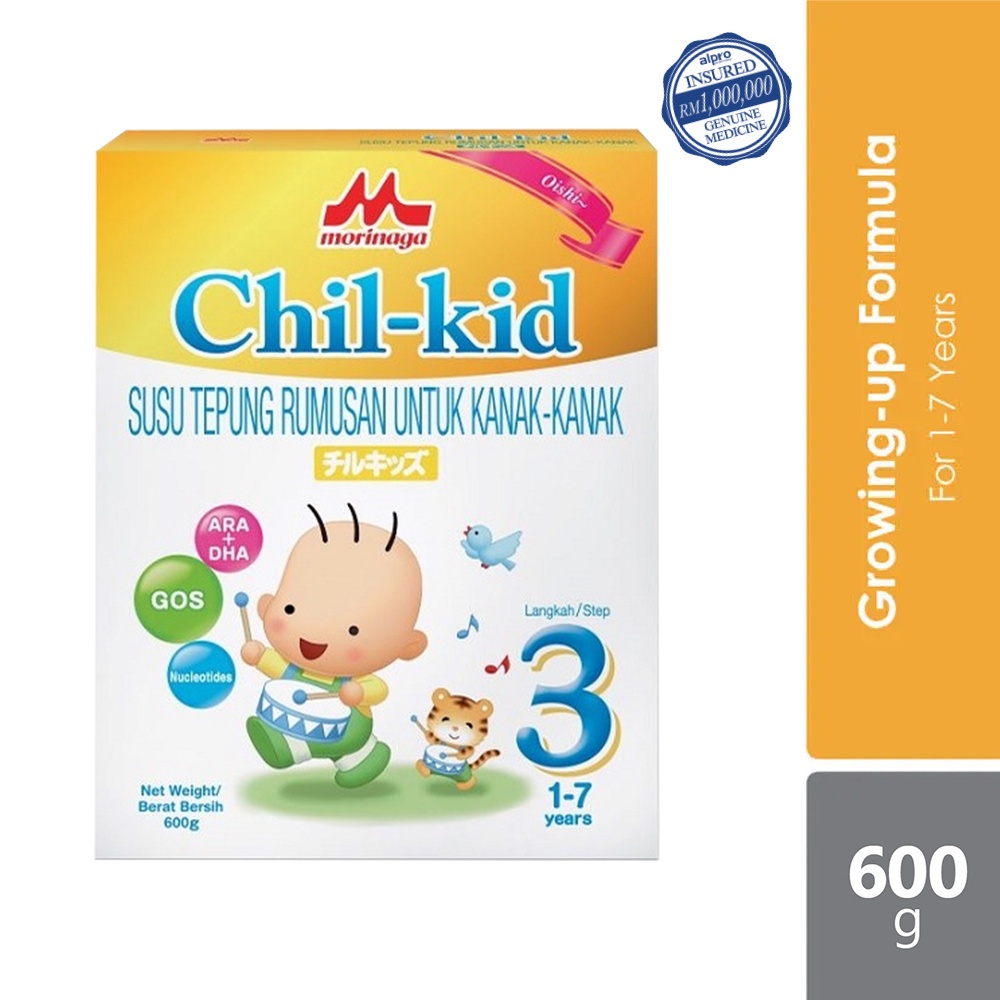 Suitable for children aged 1 -7, this milk has a subtle vanilla taste with the right amount of sweetness, making kids love the milk. Besides being known for its highest protein content, Morinaga Chil-Kid will regenerate and repair tissues in the muscles, skin, organs, blood, hair, and nails. The nucleotides improve digestive growth and immunological performance. 
7. Fernleaf Milk Powder for Children 1 - 3 years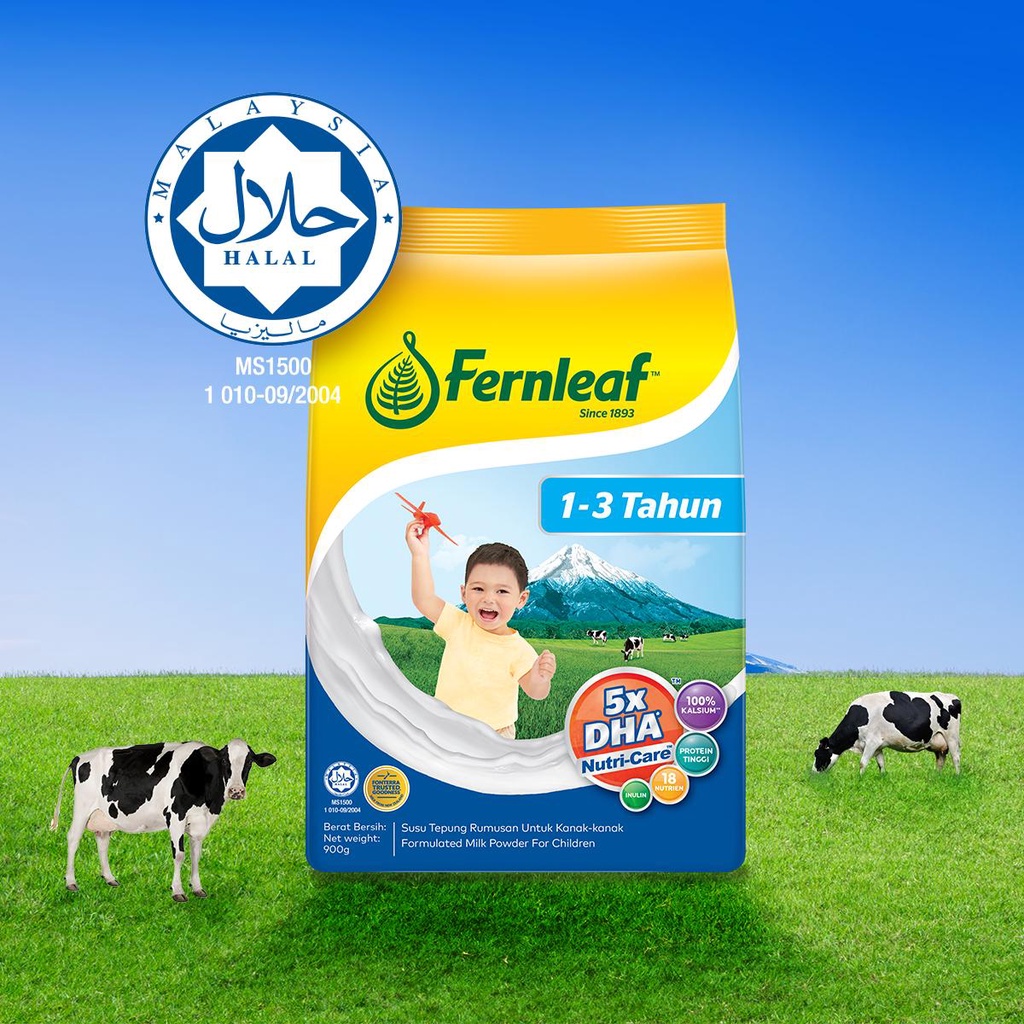 The first few years in a child's life are essential for their development. This Fernleaf Milk Powder has 18 important nutrients to fulfill everyday needs for growth. 100% calcium content and 5x more DHA illustrate why this milk should be considered. Kids should consume three glasses a day to achieve the benefits of this milk. 
8. Nestle Nankid Optipro HA Stage 3 Hypoallergenic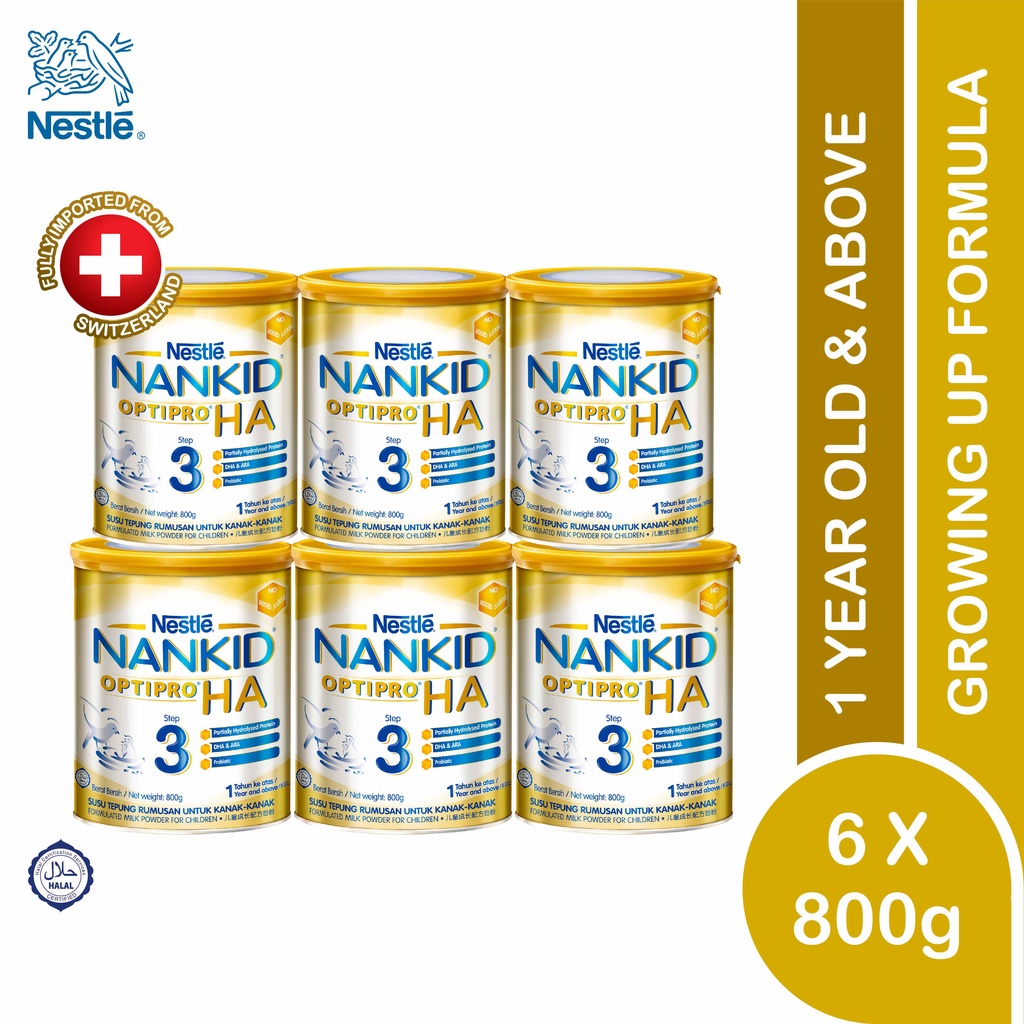 Formulated with Nestle's Most Advanced Protein, this milk powder should be your pick if you have a child prone to being allergic. It has 100% whey protein and partially hydrolyzed protein which is easy to digest. Furthermore, this Swiss-made cow's milk formula is considerably less allergic than conventional cow's milk proteins. Most importantly, it is rich in iron, which helps form healthy blood.